---
Death on Denali
Denali (McKinley) has claimed it's first victim of the season. The body of Milan Dolovski, a member of a two-man Croatian team, was found on Tuesday afternoon 28 May 1996 at the base of a steep ice field known as "The Orient Express". His climbing partner, Bojan Ungar, was unhurt and had made a safe descent of the mountain.
According to Ungar, who was interviewed by Park Rangers, Dolovski slipped and fell at the top of the West Rib, at about 19,000 feet, to his death some 4000 feet below.
Dolovski's death, while the first on McKinley, is the third this season in Denali National Park.
---
Denali National Park & Preserve: 1995 Mountaineering Summary
In 1995, 1,220 mountaineers registered to climb Mount McKinley. This is the second highest number ever to attempt Mount McKinley. (The record year was in 1994 with 1,277 climbers.) A total of 523 climbers reached the summit of Mt. McKinley this season, representing a 43% success rate.
Full report: http://www.nps.gov/pub_aff/mtnrpt2.htm
---
First Woman Summits Lhotse
French climber Chantal Mauduit, became the first woman to reach the summit of Lhotse. She reached the summit on 10 May 1996, alone and without oxygen. Lhotse (27,940 ft), situated in the Himalayas, is the world's fourth highest peak.
---
First South African reaches Everest summit
South Africa, after years out in the cold, has finally added a South African to the list of Everest Summitteers. Kathy O'Dowd became the first South African passport holder to reach the summit of Everest on Saturday, 25 May 1996. Team leader of the much publicized South African expedition, Ian Woodall, a Briton, arrived at the top some fifteen minutes before O'Dowd. After a short spell on top, which included a radio call to her mom, O'Dowd, Woodall and three Nepali Sherpas, began their descent.
In an interview with Radio 702, a South African radio station, O'Dowd said that she would never come back to Everest. She described the South East Ridge as is a spectacular sight, like a knife-edge, and progress as slow: 4 steps, stop, 4 steps, stop, with Woodall and Sherpas visible in front - nevertheless feeling tremendous.
The summit, according to O'Dowd was something of an anti-climax: a lump of snow, covered in coloured flags and mementos left by previous expeditions. Altogether, she said it was a bit of a blur. No time for 'spiritual' thoughts...
---
Member of SA Team missing on Everest.
Bruce Herrod, a British photographer, living in South Africa, radiod from the top of Everest some two hours after his South African teammates, Woodall and O'Dowd, had summitted, with the news that he had reached it and was getting ready to descend in the dark. Two hours later, radio contact was lost.
Described as perhaps the strongest member of the team, the feeling among his teammates are that he may have slipped off the South Summit during his nighttime descent.
Herrod's death is the 10th on Everest this season. The other nine climbers, eight of whom died during a freak snow storm on May 10, are: Scott Fischer (40, Seattle, Washington), Rob Hall (35, New Zealand), Douglas Hansen (46, Renton Washington), Yasuko Namba (47, second Japanese Woman to reach Everest Summit), Andrew Harris (31, New Zealand), three members of the Indo-Tibetan Border Police: Tsewang Paljor (28), Dorje Morup (48), and T. Samanla (38), Chen Yu-Nan (35, Taiwan; died the day before in a fall).
---
Information collated from rec.climbing, radio reports, climbers' discussion forums.
---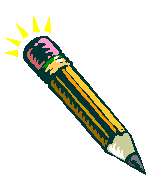 Editor's Note: Would you like to be the local correspondent for your area/region? Send us a sample "Update". Payment for correspondents will be as per our standard rates. Submit your sample "Area Update" to [ ] - Subject heading: UPDATE - sample. Please include your name and email address.